Sustainability - Vocabulary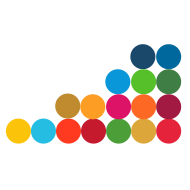 It is a known problem that the different understanding of expressions used when discussing sustainability creates almost impossible exchanges and wrong conclusions. For instance far too many think that sustainability only means "green".
Hereunder we have gathered some frequently used terms and explained what they mean. We are also in process of building a list with expressions we avoid as they tend to contribute to confusions and hinder progress of higher understanding of topic.
The expressions we avoid (in progress)
PROBLEM:
ESG investing means all and nothing as the same time, depending on the context of the discussion. It transforms discussions and written exchanges to a collection of monologues as there is a very high risk of parties not having the same understanding og the content of the expression. For this tilted to Impact, it means investments that contribute to Environmental or social goals, while it means any SRI strategy for others or any possible combination of these.
OUR SUGGESTION:
The expression can only be used when talking about higher level principles and not on strategies and impact, performance and KPIs to measure all of this. For the use of the latter, the solution is to be more precise and make it clear what kind of SRI strategies is discussed. It is much better to say, norm based exclusion, best in class, impact or fossil fuel exclusion strategies for instance and avoid putting all these apples, oranges and pears in the same basket.
PROBLEM:
SFDR is not a classification regulation, but unfortunately many use it like this as they do not understand it. Few has read the regulation texts. It leads to many misunderstandings and slows down the progress.
OUR SUGGESTION: