Sustainability consulting for Investment Banks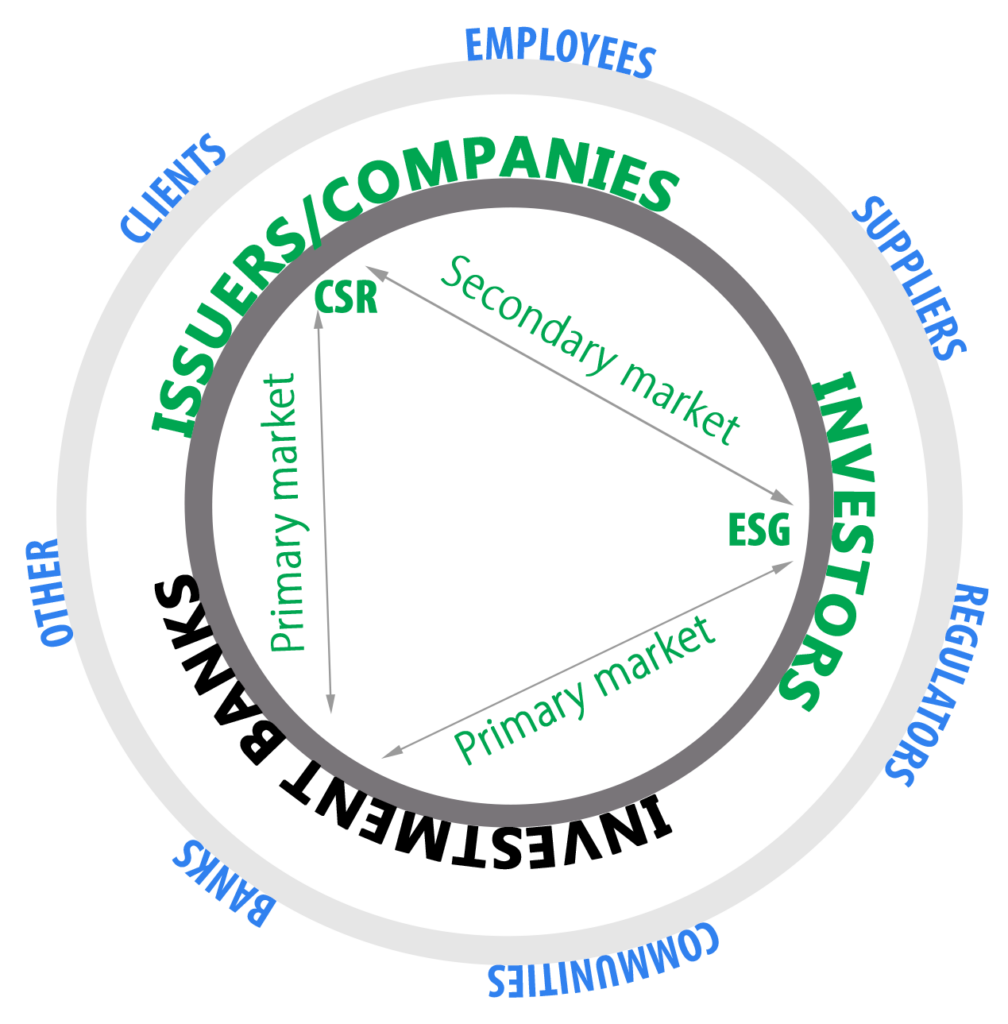 "The investment banks are guiding new companies coming to the market and should ensure the sustainability part of the investment case for the IPO is in line with investors' expectations. This has a price impact today."
How we can assist you and other investment banks
Is this really the job of the introducing investment bank?
Well if the target is to have a wide as possible interest for the company being introduced or the company making a primary fixed income issuance, it is an advantage to avoid excluding investors.
Ensure the company has a CSR/RBC Policy and a Sustainability report
We can help you by doing a due diligence of the company in question.
We can also work with the company to:
put this in place or improve within the reality of the company and
help them improve in the sustainability area overall.
Ensure the company's Sustainability communication is correct
As investors ask a lot about this now, we can help to get this communicated correctly.
Mergers & Aquisitions
When you advice companies on M&A, a proper Sustainability assessment should be part of it. We can help you with that.
Build a standard Sustainability approach for future introductions and bond issuances
We can help you develop your standard for sustainability that can be the base for discussions with companies in your investment banking business.