sustainAX ESG research – coverage
The increase of our ESG research library is driven mainly by clients' request of coverage. As a client you can then ensure that your investments are covered.
Would you like to know more about our existing coverage? Contact us!


Nordic companies covered as of today
New Nordic company coverage requested by clients
Target number of covered Nordic companies
sustainAX ESG research  – methodology
Our methodology consists of a framework and 2 dimensions, scope and scoring:
Framework
We only base our ESG research on PUBLIC INFORMATION, i.e. annual reports, sustainability/CSR reports, official websites – why? Because this is information that commits strongly the companies. Therefore it is important that the companies are explicit about ESG related information. New information is only taken into account when published through these official channels.
We are INDEPENDENT, this means we do our research and conclusions without being influenced by either companies or investors.
We are CERTIFIED, our analysts are certified through the EFFAS CESGA program.
Dimension – Scope
In the initial work where we seek to understand the company including the sector(s) they operate in and where they operate. This gives a rough guideline on the inherent ESG risks the company is exposed to. Combined with work on the global mega trends we identify the material ESG factors for the company. Going deeper into the company ESG research this is fine tuned and we research how the company have addressed the material ESG factors and also other ESG factors. Our research then targets to identify the residual ESG risks of the company that forms the base of our ESG research conclusion. In addition to this we also include many elements relative to EU regulation like SFDR and EU Taxonomy.
Dimension – Scoring
We do score companies on ESG, E, S and G.
Our scores are absolute, but when we publish sector reports, we can also publish relative scores to the group of companies researched for the specific sector report. 
Our internal scores focus on material ESG factors, that is they carry the most weight. This is differing on sector levels. 
All research will have a certain degree of subjectivity, the analyst doing the ESG research report will have a personal style, but we minimise this by ensuring our analysts have the CESGA from EFFAS. We have also developed an ESG research template that is used for all ESG research in the name of sustainAX.
sustainAX ESG research – certification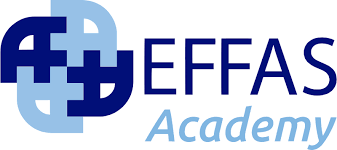 With certified ESG analyst qualification, we conduct ESG analysis of smaller, non-listed and private Nordic companies. Our analysts are certified through EFFAS' CESGA. 
The research is both of interest for investors investing in this part of the market and do ESG integration and also for the researched companies as they often have a need to improve on the Corporate Social Responsibility (CSR) policy and their Sustainability reporting.
sustainAX ESG research  – warning!
A warning at the end! An ESG score has in itself little value, it is to be considered a start point for the work of digging into the details to understand the ESG risks of a company. Our reports contain these details including the Engagement questions to ask the company.
Read more about this here: ESG* integration – What is the main value of an ESG score or ESG rating?